Webmaster: Brian diCenzo POP#103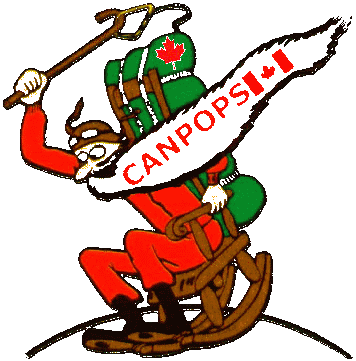 CANPOPS
CANADIAN PARACHUTIST OVER PHORTY / PARACHUTISTES CANADIENS PLUS DE QUARANTE
since 1984 / depuis 1984
---
About POPS
The Parachutists Over Phorty Society or POPS is a club for skydivers, who have reached the age
of forty. The first POPS was founded in 1966 in the USA and POPs are now to be found in many countries around the world.
The POPS membership requirements are very straightforward. All that is required is that a person has made a freefall parachute jump, a static line parachute jump or a tandem skydive and is at least forty years of age.
Smaller groups within POPS are:
SOS - Skydivers Over Sixty,
JOS - Jumpers Over Seventy,
JOES - Jumpers Over Eighty Society,
and there are even some members of
JONS - Jumpers Over Ninety Society.
credit to USPOPS for the above "about"